Announcement: Luna Diamante is officially open for 2023! See below for reservation and hours.
Italian Fine Dining & Pizzas in Albufeira
Cocktail Bar | Open Kitchen | Sun Terrace
Make a Reservation
Classic Dishes with a Modern Touch
Below are some of Luna Diamante's most popular dishes. We pride ourselves on using fresh ingredients and ensuring each dish is cooked to perfection.
A bowl of steaming hot pasta tangled with a rich and smooth bolognese sauce, exploding with so much flavour you'll be dipping and licking the sauce directly from the wooden spoon before it hits the pasta!
Creamy Risotto using Italian short-grain arborio rice or medium-grain carnaroli rice. Served with crusty bread and a tossed green salad or steamed vegetable, such as peas, asparagus, or green beans.
Quick, simple, and utterly delicious, this all'amatriciana recipe stands the test of time. The secret to this dishes success dish lies in its fresh ingredients.
 Our Tiramisu is a coffee-flavored dessert that features layers of homemade whipped cream, an egg yolk-enriched mascarpone filling, and espresso-soaked ladyfingers. 
Our Panna cotta is an Italian dessert of sweetened cream thickened with gelatin and molded. The cream may be aromatized with coffee, vanilla, berrys or pineapple.
Simple yet delicious, our Gnocchi is made up of a few simple ingredients but made with such an attention to detail we gauruntee you'll come back for more.
A Variety of Fresh Ingredients 
Our in-house pizza oven cooks each pie to perfection. Order a pizza for takeaway or come enjoy it in the restaurant.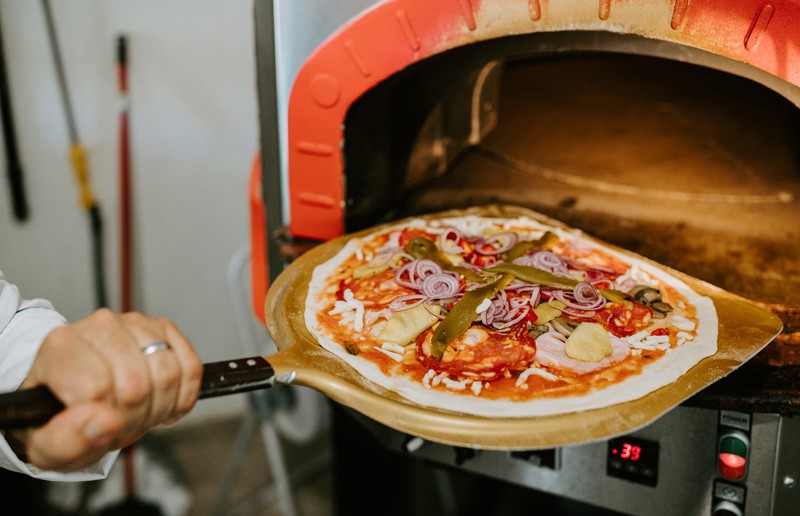 150+ 5-star Google Reviews
Kind words from our customers
"One of the best restaurants in the area"
"The dishes were excellent and this pizzas are fighting (in my head) with another top restaurant from my country. So I don't know which ones are the best but may be the best pizzas I've ever tasted. The quality it's much better than the restaurants in the centre of the city and the prices are the same."
Jokin
This was our third visit to Luna Diamante"
"I have to say one of the best dining experiences we have enjoyed in the Algarve this year. Great food, great service, lovely wines at sensible prices and even some fantastic live music entertainment included. What more could you want for a night out?"
Patrick Delaney
"The food quality is excellent"
" The place is spotless, beautiful and really well decorated. Again, the meal was perfect, very tasty and with really good presentation. Will definitely recommend to everyone. Definitely worth a visit."
Biatricia Murzacova
OPEN MONDAY | 17:00pm – 23:00pm
CLOSED TUESDAY
OPEN WEDNESDAY | 17:00pm – 23:00pm
OPEN THURSDAY | 17:00pm – 23:00pm
OPEN FRIDAY | 17:00pm – 23:00pm
OPEN SATURDAY| 17:00pm – 23:00pm
OPEN SUNDAY| 17:00pm – 23:00pm